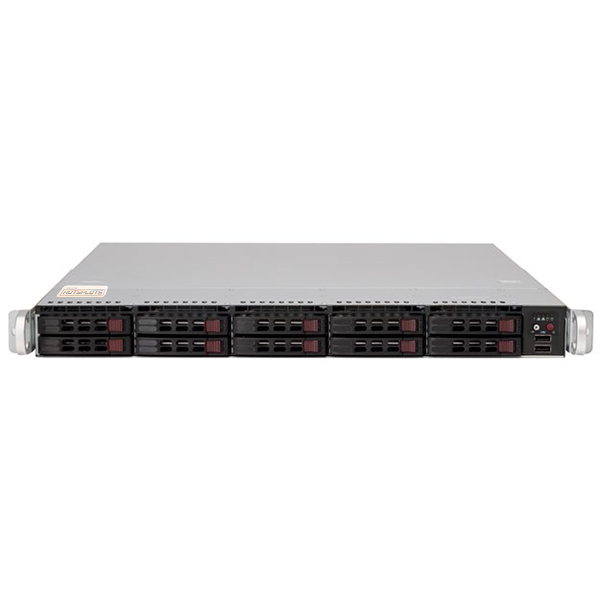 HOTSPLOTS Appliance XL v3.2
HW-4505
The HOTSPLOTS Appliance XL as a gateway is suitable for locations with a very high number of users and very high data rate, e.g. railway stations, trade fairs and major events. The Appliance XL is a reliable and very high-performing hardware for the operation of a WLAN Hotspot including HOTSPLOTS firmware and VPN-routing. According to increase availability the Appliance XL provides primary / secondary operation. Extension of network ports is optional available.

The HOTSPLOTS Appliance XL is a fully configured, tailor-made gateway including HOTSPLOTS firmware.
---
- storage: min. 16 GB DDR4 ECC RAM, 2x SSDs, Hot-Swap, RAID 1, MTBF >= 2,0 Mio. h, >120 GB, optional: 2x SSD for Entertainment
- ports: 2x 10 GBase-T Ports (1x LAN, 1x WAN, at the back), remote maintenance: IPMI, optional: Intel® X710 DA2 (2x 10 Gbit/s SFP+)
- VLAN / WiFi controller software: yes, optional: UniFi

- typical max. data rate in VPN routing: > 1 Gbit/s
- recommended number of simultaneous active users: >1,000
- Multi hotspot: yes

An overview of further technical data can be found on the datasheet (see link above).